Pediatric Dentistry in Pleasant Hill, CA
Teaching your child how to care for their teeth at an early age sets them up for good lifelong oral health. With her gentle techniques and passion for pediatric patients, Mailene Soyster, DDS cares for children of all ages. Whether your child needs their first dental checkup or has a tooth that's bothering them — or anything in between — schedule an appointment at Gregory Ln. Family & Implant Dental Practice in Pleasant Hill, California. You can book your child's visit by calling the office, or by scheduling online.
---
Pediatric Dentistry Q & A
What is pediatric dentistry?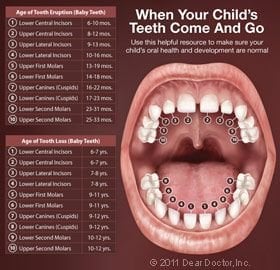 Pediatric dentistry is a specialization catering to babies, young children, and teenagers. Since pediatric dentists have extensive training in early detection of oral health issues in younger people, you can feel confident that your child is getting meticulous care.
Some of the services pediatric dentists provide are:
Oral health exams
Routine cleanings
Cavity fillings
Fluoride treatments and sealants
Your pediatric dentist also teaches your child how to properly brush and floss — if they're old enough to — and counsels them on the importance of good oral hygiene habits.
When do I need to take my child to the dentist?
Plan on taking your child to the dentist as soon as that first tooth arrives. Not only does this allow Dr. Soyster to evaluate the health of your child's teeth and gums, but it also gets your little one used to visiting the dentist. The very latest you should take them to the dentist for the first time is their first birthday.
Once their teeth start coming in, your child needs to have a dental checkup every six months, the American Academy of Pediatric Dentistry recommends. But you can certainly bring your child in to see Dr. Soyster if they experience tooth pain, have a loose tooth that isn't coming out, or have any other oral health issue between routine visits.
How do I prepare my child for a dental appointment?
There are several things you can do to prepare your little one for the dentist, whether it's their first appointment or not. For instance, it's best to schedule an exam at a time of day when they're most rested. This way, they're more likely to cooperate.
It's equally as important to be positive about going to the dentist. Avoid using words and phrases associated with pain or shots. Instead, let your child know that the dentist uses special tools that keep their smile perfect.
Don't forget to listen to your child's concerns. It's essential to let them talk about their worries and for you to let them know everything is going to be okay. Dr. Soyster is incredibly patient with young children who are nervous, and she discusses each tool before using it.
Book your child's pediatric dental appointment at Gregory Ln. Family & Implant Dental Practice either by calling our Pleasant Hill, CA office at (925) 689-1020 or by using the online scheduler.